CELEBRATIONS WEDDINGS CORPORATE
'Flourish', deriving from Old French 'floriss', means to blossom, flower, bloom and that's exactly what is reflected in every grazing platter that we create.

If you're looking to make an unforgettable statement, offer a unique and striking display for all your guests to enjoy, or send a memorable and meaningful gift, then look no further than Flourish Grazing Events.

A Passion for Food, decor and events
Flourish Grazing Events create culinary masterpieces using locally sourced produce. From displays of fine cheese and paired chutney, cured meats and freshly sourced fruit and vegetables, the quality of these offerings is unbeatable.
What started off as an idea in a kitchen in Kent, soon flourished into something utterly special.
Art comes in many forms, from painting to song writing, but here at Flourish Grazing, we use food to help us to create displays which are in an artistic league of their own. Each design is created for you and to tell your story.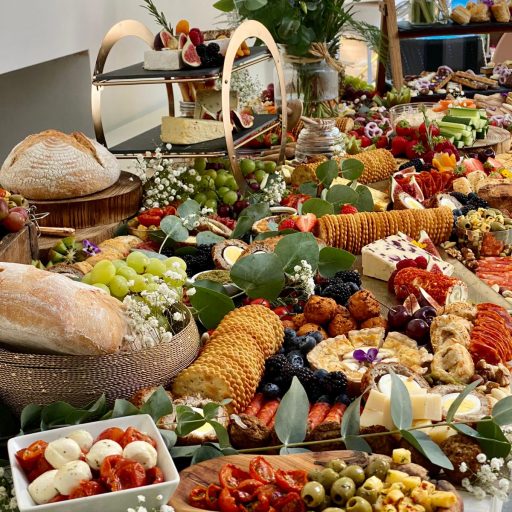 By combining art, culinary delights, and floristry, here you have the ultimate grazing experience.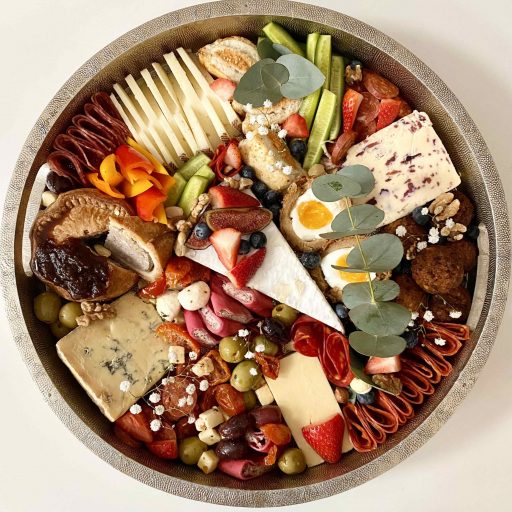 The perfect catering option for intimate parties up to 8 guests.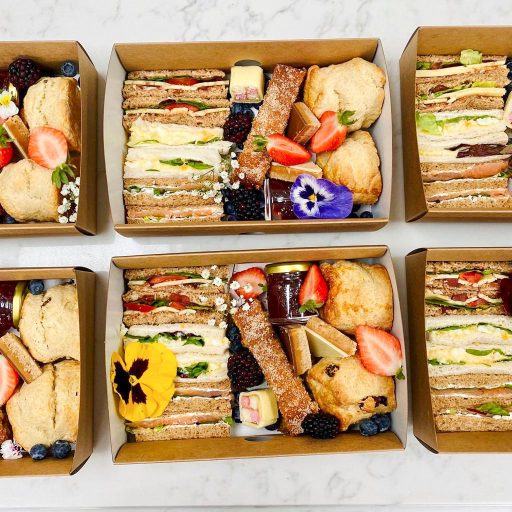 Combining our favourite culinary elements of grazing into an indulgent box for up to four people.
It was also presented so beautifully with the flowers on the side of the box.

And the sandwiches were laid out in amongst the cakes which was a really lovely idea. The homemade banana loaf and homemade scones were incredible.

We also got a classic graze box along with the afternoon tea one and that again was so delicious and the best pork pies I've ever tasted!
Oh just wow wow wow wow wow

What an incredible job you have done ... absolutely bowled over by not just how everything looked, but by how much food was there and how amazing it all tasted.
I pulled out your beautiful boxes of food after! We sat and had lunch on the benches with a bottle of champagne it was beautiful and the food was spot on. Thank you so much ♥️